Solar boat controlled by Oktopod
Great new project, realized by Pavle in Beograd, Srebia in the elementary school Milan Đ.Milićević. His cool boat is powered by solar panels and the motor power is regulated by the Oktopod Board. The simple three level drive logic is programmed in WishList.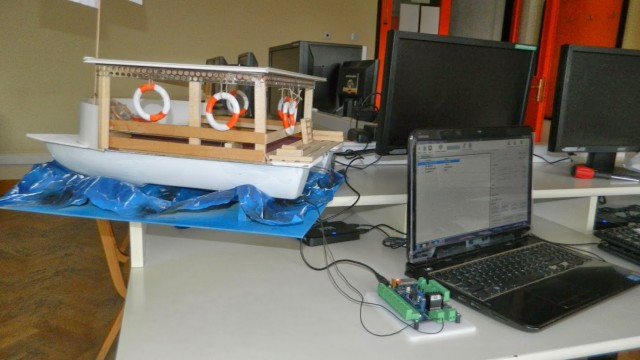 In the below video he is talking about his project (Serbian only), where he is explaining that the idea is came from his mother, who wanted to take a boat trip. The plans for the model he found on the internet, but the implemented driving system was his idea.